Eaeu News
Notice Board
 The Governor of River Nile state appreciates ELSHEIKH ABDALLA ELBADRI charity efforts describing him as the man of his time who represented a whole nation.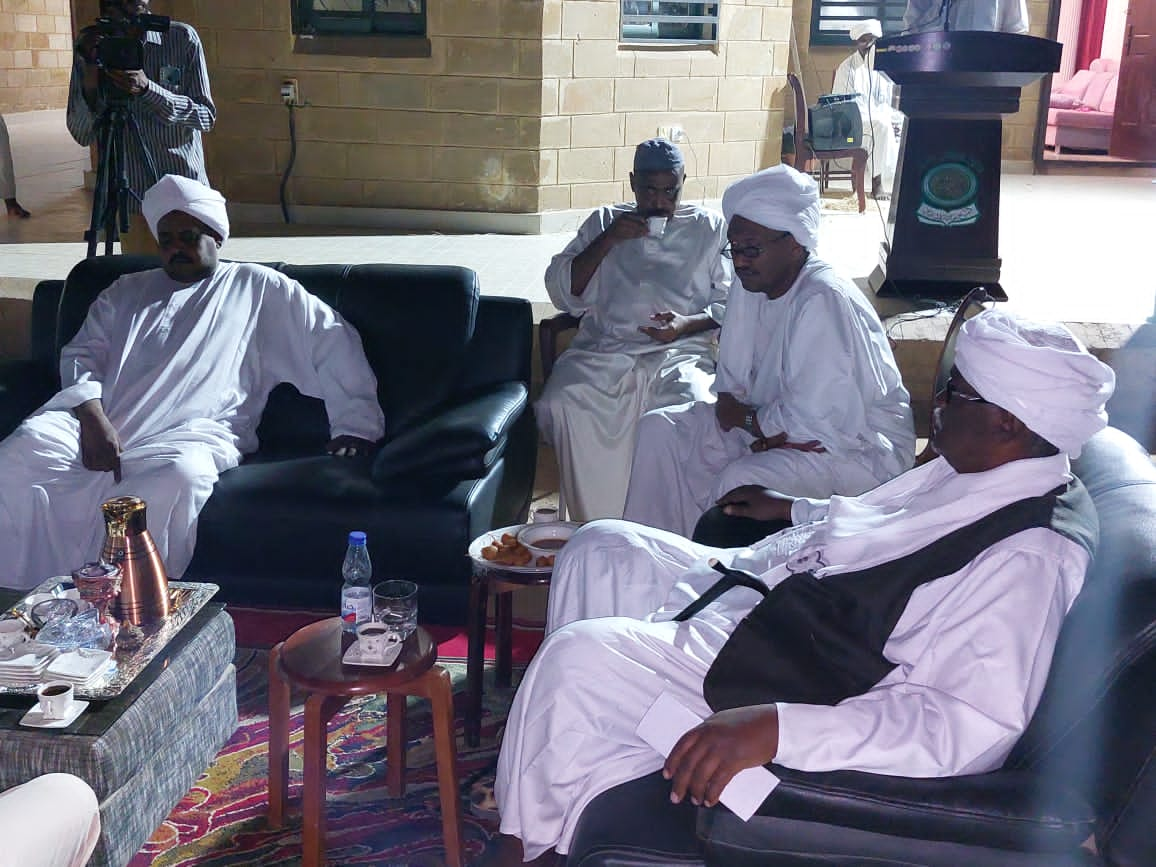 Lately, the deputy Governor of River Nile State , Mohammed ElbadawyAdbd Elmagid Abu Groon, braised the appreciated great efforts of Elsheikh Abdalla Elbadri(may ALLAH rest his soul) within Ramadan Iftar which organized by Elshiekh Bushra Elsheikh AbdallhElbadri at his generous house in Elgadawab. The deputy Governor mentioned that Elsheikh Abdalla Elbadri is considered as a whole nation for his fingers print on the area of Berber making people from in and outside the country coming over for learning and healing.He insisted on his outstanding school that joined between knowledge and work, by giving the Quran memorizers a handcraft and a career keeping them decent-handed.He also mentioned the University being unique with its values and ethics.
In addition, the Governor announced his adoption for the group marriage that will be organized by Elsheikh Bushra, It is about 114 marriage.
Finally, Elshazli Abu Elhassan, spoke on behalf of Elsheikh Bushra, Elsheikh Abdalla Elbadri family and people of Algadwab, welcoming the Governor and his company. He blessed Elsheikh Abdalla Elbadri soul mentioning his service, health and educational institutions that provided through his integrated project that aims to provide community service for all. He announced the ongoing of what Elsheikh Elbadri and Elsheikh Abdalla have started with consistency, determination, dignity and blessings of ALLAH, led by Elsheikh Bushra who is working on a number of projects with the preparation for the group marriage on top.
This forum was honored by Hasan Hamad, the executive manager of Berber Locality, and a number of Berber locality, Algadawab and its surroundings leaders.