Eaeu News
Notice Board
DEANSHIP OF STUDENTS AT EAEU HONORING THE SCIENTIFIC EXPEDITION OF ELNEILEEN UNIVERSITY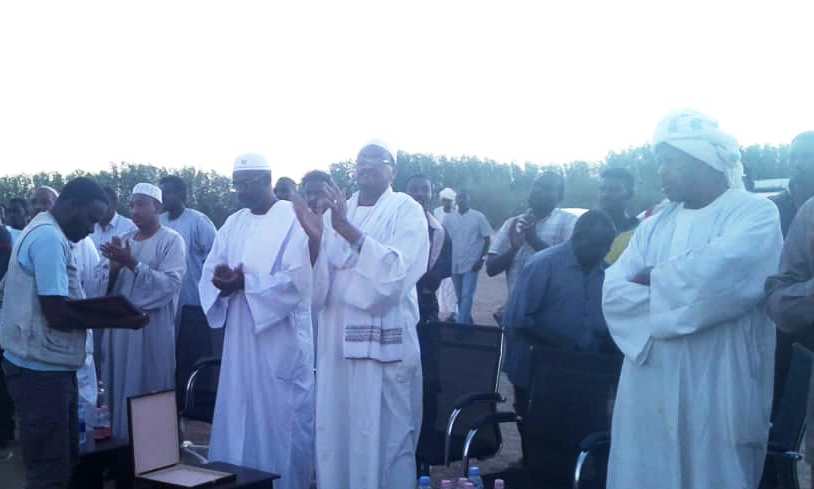 Deanship of students has organized an entertainment day for teachers and students of Faculty of Oil and Minerals at Elneileen University in their scientific expedition in some areas of the Nile river state. EAEU hosted them to make their mission easier. In the diaries of students' deanship activity at Elshaikh Abdallah Elbadri University, headed by Dr. Musaddag Gareeballah Elbadri Monday 16/12/2019 was a special day.
The program began with a friendly football match between EAEU team and faculty of Oil & Minerals team from Elneileen University ended with 1-0. Our team has won.
At the end, students from the two sides exchanged creative words of thanks and appreciation on behalf of their administrations that fit the standing of both universities. EAEU represented by the acting vice chancellor Dr. Alsaggad Abdallah Elbadri and Dr. Musaddag Gareeballah Elbadri dean of students; they exchanged dedications with their guest the scientific expedition from Elneileen University represented by Dr. Mohammed Basheer Osman the representative of the delegation. The expedition delegation expressed their deep thanks and gratitude providing a dedication for the generous hospitality of Elshaikh Abdallah Elbadri University.
The expedition delegation visited the founder of the university and the chairman of trustee Alshaikh Abdallah Elbadri in his home. His highness welcomed and thank them for choosing EAEU as a starting point for their scientific mission. He confirmed that EAEU is their second university after Elneileen University. The expedition representative Dr. Mohammed Basheer Osman spoke expressing his gratitude and deep thanks to the founder of the university and its administrations for hospitality, warm welcome, strong collaboration and ten years of cooperation.
The attached pictures reflect the flourishing day and its noble attitudes.