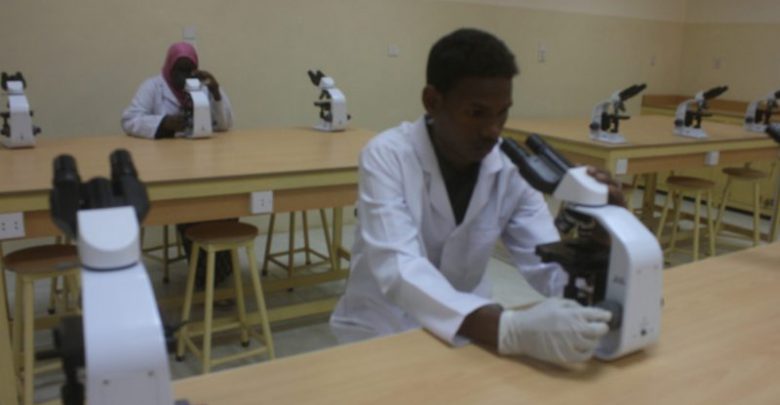 ELSHAIKH ABDALLAH ELBADRI UNIVERSITY: INCREASING INTEREST IN SCIENTIFIC RESEARCH.
Further to directives and orientation that interested in scientific research of Elshaikh Abdallah Elbadri, the founder and the chairman of board of trustee of the university, and the visions of the Vice-chancellor. Scientific research considered as the base of the nations' progress and development. The University is carrying-out a number of scientific research projects.
A RESOLUTION TO ESTABLISH AN ADVISORY BODY.
Professor OMER ABDALLAH ELBADRI the vice-chancellor of the university issued a resolution to form an advisory body headed by him and membership of editors in –chief of scientific journals, and some centers directors to supervise the scientific journals and organize the scientific conferences.
SCIENTIFIC JOURNALS
The advisory board approved three scientific journals. They are EXCELLENCE JOURNAL FOR MEDICAL SCIENCES, EXCELLENCE JOURNAL FOR ENGINEERING SCIENCES AND EXCELLENCE JOURNAL FOR SOCIAL & HUMANITIES SCIENCES. These journals as accurate periodical scientific journals found the domestic certification and the international classification. Each journal has its own website. The first edition of EXCELLENCE JOURNAL FOR MEDICAL SCIENCES will emerge soon the others will be issued later.
GLOBAL SCIENTIFIC CONFERENCE.
The university will organize scientific conference for medical & engineering sciences in the middle of 2020. A number of Turkish and Arab Universities will participate.
ADVANCED RANK IN THE INTERNATIONAL CLASSIFICATION
The university entered the path of global universities by joining the IAU, International Association Universities, one of the UNISCO organizations in Paris more than a year ago. The university has achieved an advanced rank between its counterparts in Sudan. It has been able to achieve a qualitative shift in various administrative and scientific fields with determined efforts of the university founder and the administration. It became students' destination from across Sudan and the world.