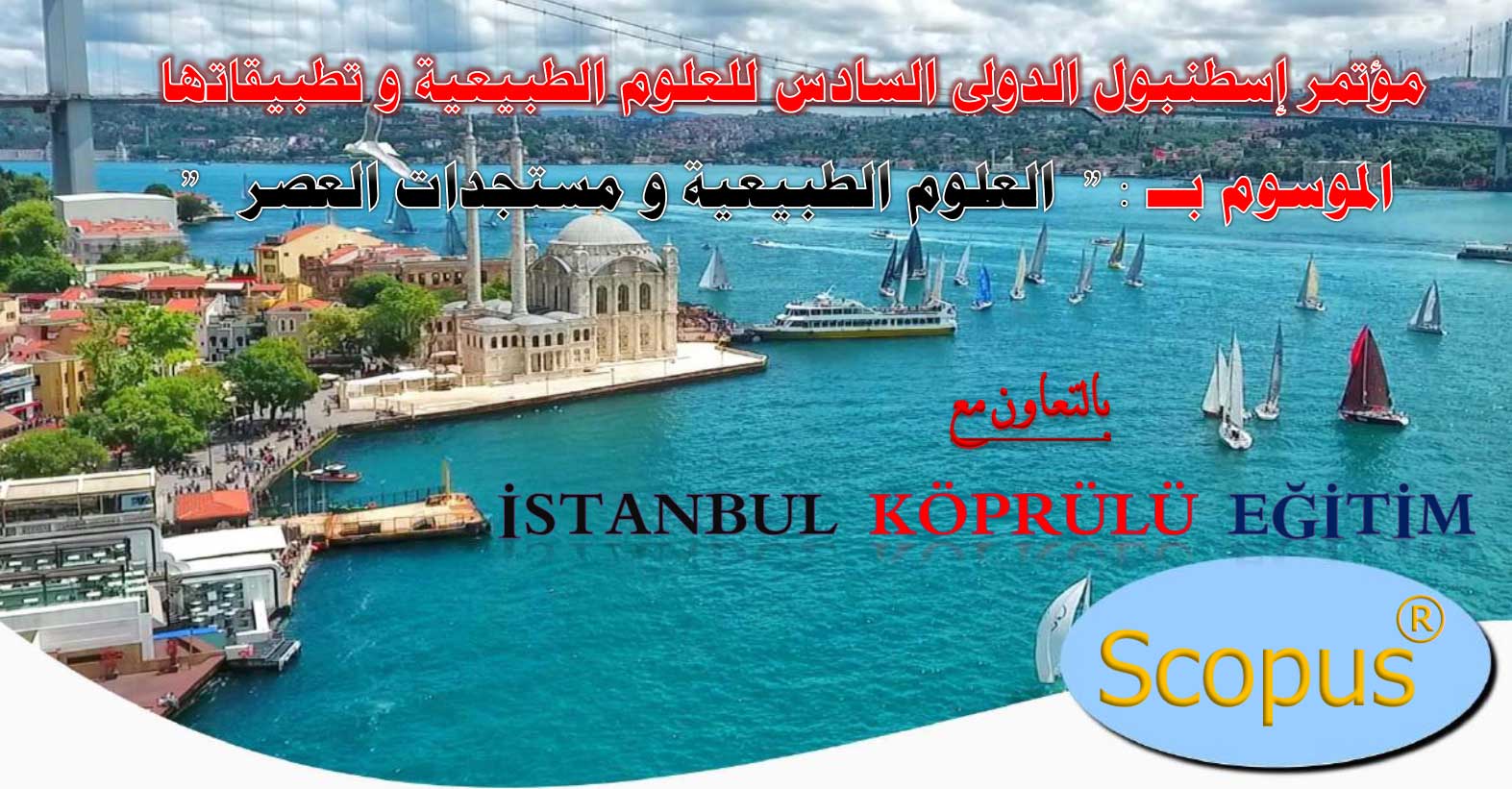 Elshaikh Abdalla Elbadri University has sponsored Istanbul Sixth Conference for Sciences which was held by Government Tikrit University marked with (Integration of Ideas & Implementation of Reality) from 28.9-1.10.2020, in cooperation with Quero Turkish Education Foundation.
      The Presidency has invited the Fifth International Conference to participate in the Conference of Humanities & Social Sciences in Istanbul city , highlighted the desired harmony between science on one-hand and gathered researchers in one place to promote liaison and scientific communication on the other hand.  
The conference aims to the following:
Enhancing the relation between various universities locally, regionally, Arab and internationally.
Providing an update on the developments in Humanities and Social Sciences.
Exchanging experience and knowledge among researchers worldwide.
Meeting of Specialists from different countries on diverse academic organizations.
Contributing to solution of problems facing the society in humanitarian and social development fields.
Encouraging post-graduate students to participate in international conferences.
Adopting real recommendations to support scientific research in different fields.
Scientific research and handouts are accepted within the following themes:
Islamic Studies.
Arabic-Language.
Quality& Scientific Research.
Society & Technology.
Social Responsibility.
E-education.
Information &Knowledge Society.
Psychological & Educational Sciences.
English-Language.
Turkish Language.
Economy & Administrative Sciences.
Media.
History.
Geography.
Physical Education & Sports Sciences.
Philosophical Studies.
Law.
Political Sciences.
Tourism.
Fine Arts.( des Beaux)
NOTICE: Free participation for the university affiliates.