Eaeu News
Notice Board
DEAN OF STUDENTS' AFFAIRS DEANSHIP AT EAEU HOSTS HIS COUNTERPARTS OF NORTH-SECTOR UNIVERSITIES.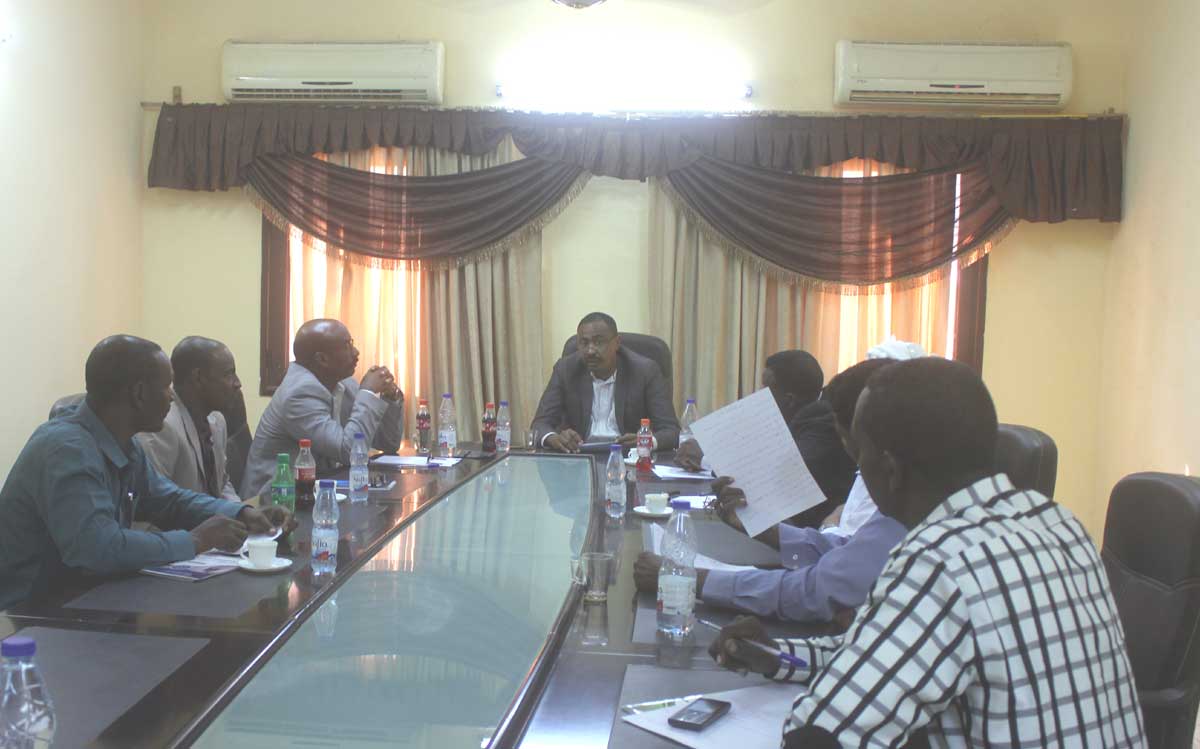 EAEU administration, represented by Students' Affairs Deanship Administration has hosted in generous initiative Deans of Students' Affairs at North Sector Universities. Deans of Students' Affairs Deanship of North Sector Universities are:
Dr. Onsa Mohammed Abdallah Onsa. Shendi University.
Dr. Hatim Alfahal. Nile Valley University.
Dr. Mohammed Ali Ibrahim. Dongola University.
Dr. Mohieldeen Hasan Ahmed. Abd Alateef Al Hamad University.
   The meeting was held at Faculty of Economic & Administrative Sciences. The conclusions of the meeting were as follows:
Holding a meeting with the General Director of Students Affairs Administration at Ministry of Higher education & Scientific Research to support extra-circular activities.
Hosting North-Sector Universities by University of Nile Valley in the first addition of North Sector Universities Association in the students' activities competition by the end of January2021.
Fighting drugs and negative phenomena among students of the five universities.
Formation of North Sector Universities Association with regard to its rules, regulations, agreement, and participance of them.
Follow-up of the implementation of the recommendations through Dr. Onsa Mohammed Abdullah by the end of December 2020 at Shendi University.
Dr. Hatim Alfahal, Dean of Students' Affairs Deanship at Nile Valley University has affirmed their accommodation hosting for North Sector Universities at the time of students' carnival and preparation of competition places. Each university should afford fees of food and drinks. Length of competition will be 3 days.
The meeting has included many thoughts, points and opinions in accordance with the sport-cultural activities of North Section Universities:
Deans of Students affairs at all universities secured the vital effective social role of Elshaikh Abdalla Elbadri University sponsored by the university Vice-Chancellor Dr. Fania Abdalla Elbadri, and the right that confirmed via the committee of Higher Education and Scientific Research.
Constructive and fruitful cooperation on sport and cultural activities between North Sector Universities.
Insisting thesis and decency vision of North Sector Universities role in community service.
Stabilization of opinion unity with regard to students' affairs of North Sector Universities.
Knowledge exchange between North Sector Universities.