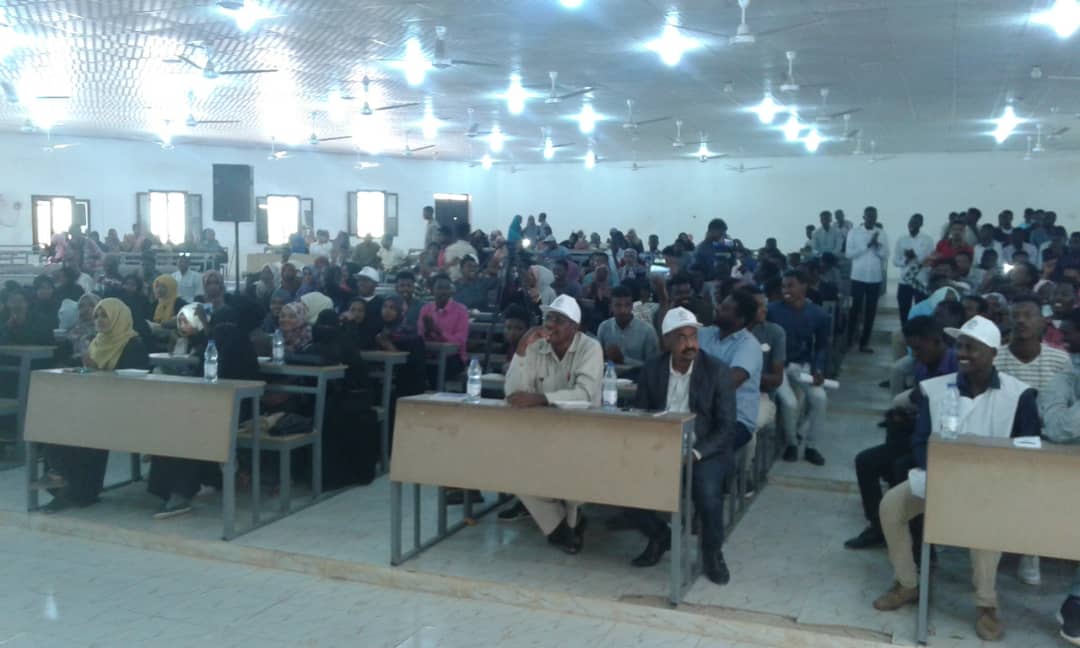 In the framework of health insurance administration celebration with the health insurance week EAEU hosted the annual event, which held every December in the river Nile state, Berber district.
The celebration was been held in faculty of Economics & Management Sciences in the Grant Hall at 10:00 am. Mr. Mohammed Abdallah Director of population coverage at River Nile State addressed the meeting thanking the deanship of students for facilitating this meeting. He confirmed the insurance strategic goal that every Sudanese citizen should have a health insurance card. He stated that the university was been chosen for its leading role in high education field. Collaborating with deanship of students, all the students will have a treatment card.
Dr. Musaddag Gareeballah Elbadri, the active students' dean, spoke greeting the insurance administration for providing health treatment cards for all the university students and promising the students who complete their registration to receive their cards as soon as possible in cooperation with the health insurance administration in the state. He also welcome the singing, drama and media team accompanied to health insurance program. The ceremony included drama and singing items, a number of prizes offered for students who answer insurance administration questions.