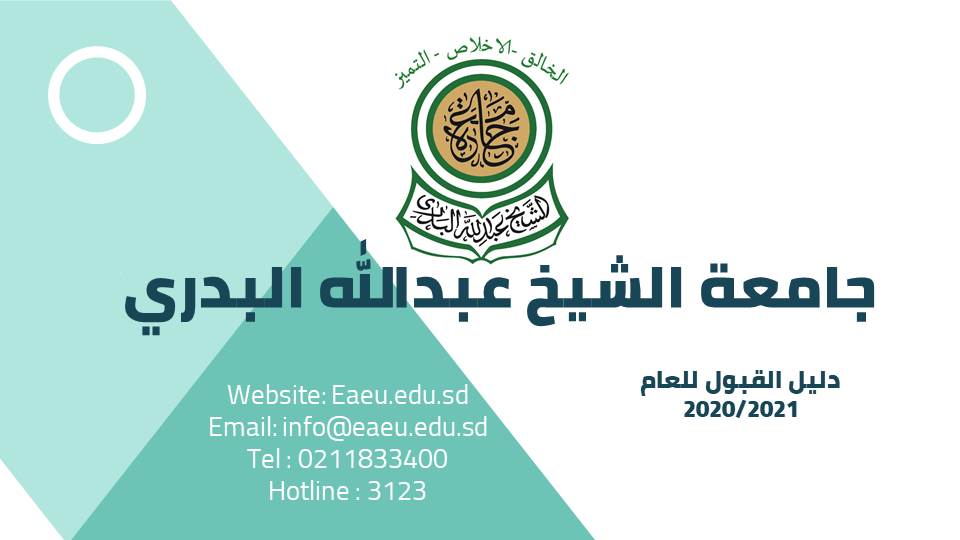 Elshaikh Abdallah Elbadri University congratulates all students who pass Sudanese secondary certificate exams successfully. EAEU has announced beginning of admission for the academic year 2021-2022 and opened its doors widely for the new students according to the attached guide:
Bachelor's degree in:
Medicine.
Pharmacy.
Medical Laboratories
Nursing.
Engineering(Mechanic-Civil-Electric)
Economics & Administration Sciences(Accountancy-Economics-Administration)
Computer Sciences.
Media Technology.
There is an air-conditioned, comfortable Accommodation for students.
For more details:
Guide PDF Download.
Hot line(3123)
Tel: 0211833400-0211833401.