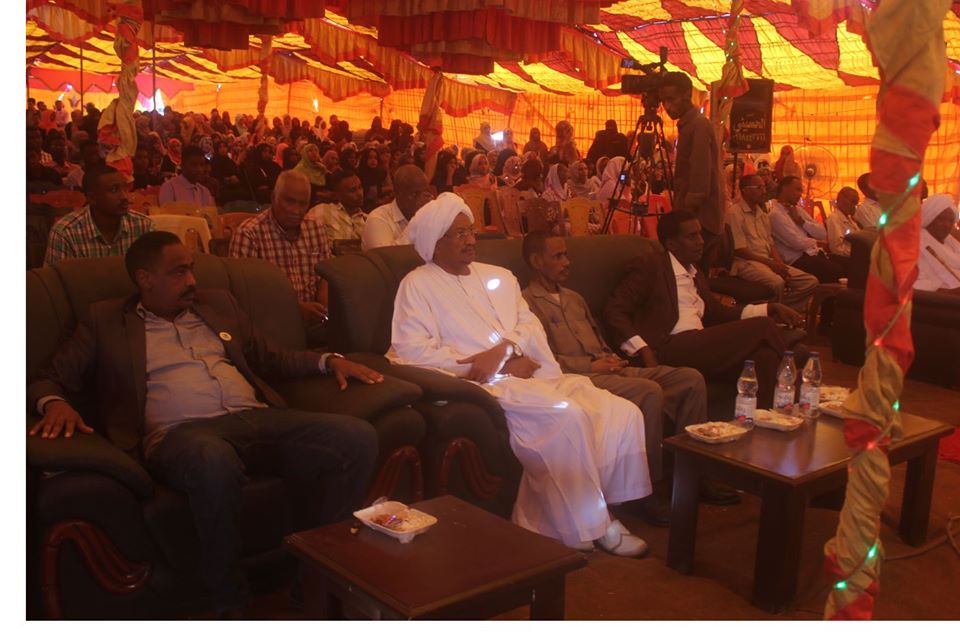 DURING THE CELEBERATION: THE VICE-CHANCELLOR REPRESENTATIVE CONFIRMED THAT STUDENTS ARE THE NATION'S SUPPORT AND FUTURE.
Dr. Musaddag Gareeballah Elbadri, Dean of students at Elshaikh Abdallah Elbadri University representing the university vice-chancellor, spoke within the grand lovely celebration that deanship of students organized on welcoming the new two batches 2018-2019 & 2019-2020 and honoring the outstanding medical students, confirming that students are the nation's present, future and support.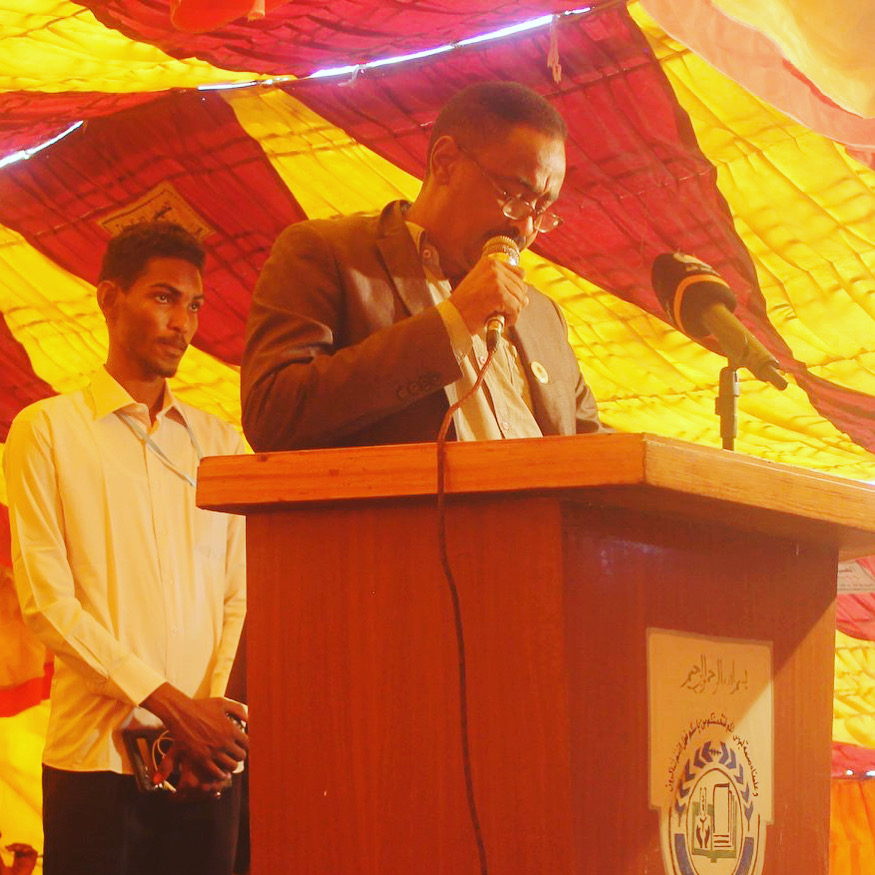 He stressed that the university as a scientific private institution with national orientation, implement quality in its administration and education systems to create innovation and creative generation that serve and raise the community.
Dr. Musaddag praised the university students calling them for unity, solidarity and tolerance for the sake of homeland. He mentioned faculty of sciences students and their great effort and activities launching an educational, therapeutic health convoy to Aljazeera from Saturday 23/11/2019 continue for three days.
He preached that the educational hospital would open within the next year providing an equipped training environment for medical students and university affiliates.
He concluded his speech with good words reflected the creativity of the University Founder and the Chairman of Board of Trustee Elshaikh Abdallah Elbadri who with his thoughts and efforts the university has become a leading institution.
His highness Sharaf Eladeen Elbadri honored the celebration representing Elshaikh Abdallah Elbadri, in addition to the University Principal, a number of deans of faculties and esteemed guests.
The program included various creative sections tell about the greatness of this generation.