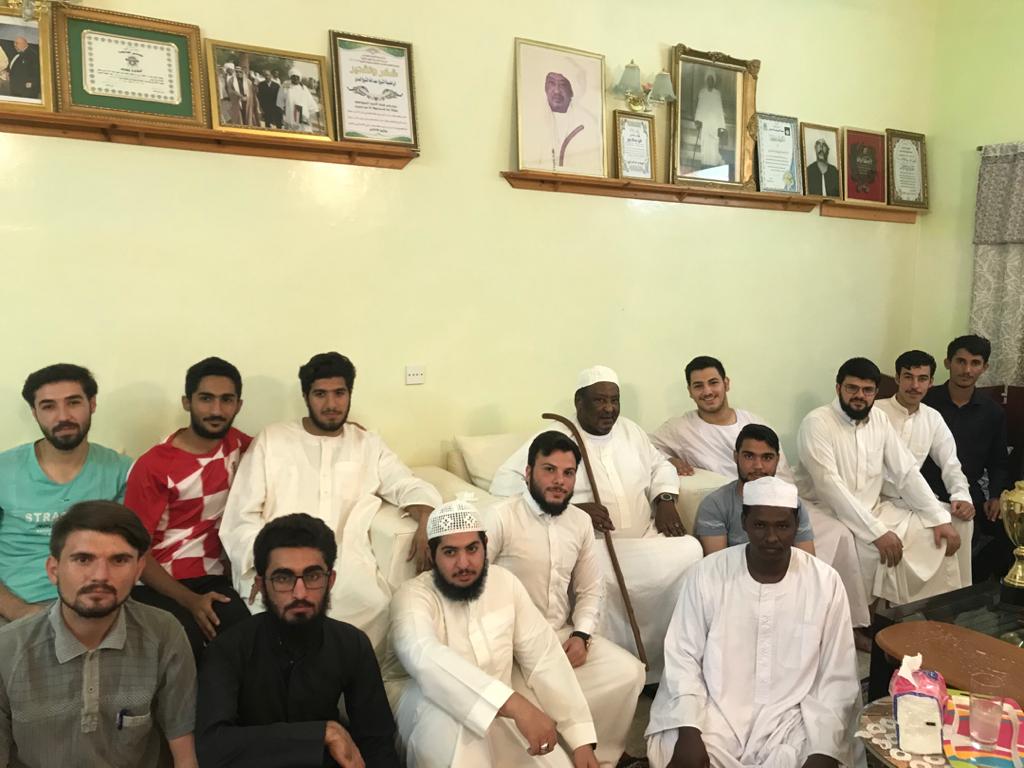 His unusual deep warmly welcome and smile make you feel like you're the only one in his life and you're his only closest and loved friend. He overflows you with his fascinating speaking and wisdoms. You feel the conversation directed to you but nobody else. His words as good and fragrant as scholars' words.
Words stand unable to describe him; he is the man who exerts himself, time and health to please others. His ultimate goal in his life transmitting knowledge and science among people. We wish that will be continual alms in his good deeds.
That is ELSHAIKH ABDALLAH ELBADRI, the founder and the chairman of board of trustees of ELSHAIKH ABDALLAH ELBADRI UNIVERSITY. His extreme kindness, love and friendliness towards the university students make them full of friendliness, love, respect and appreciation in return.