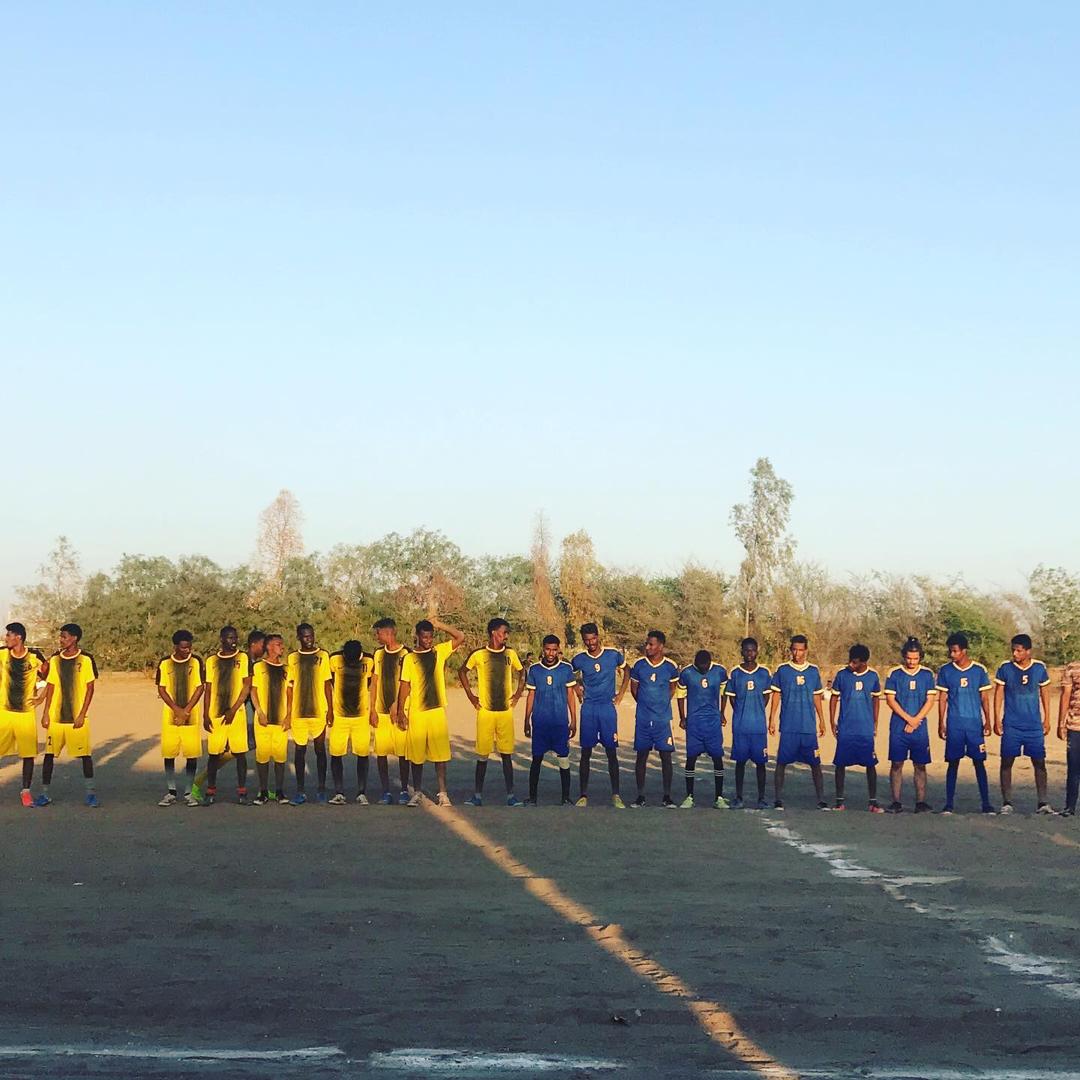 The first whistle went out announcing the beginning of ELSHAIKH ABDALLAH ELBADRI UNIVERSITY faculties' football league on Monday12\12\2019 at the university playground.
The football league was on the name of the university two martyrs Albasheer Nafei ELBADRI, the former services manager, the goodness and benefactor wherever he was and the martyr of knowledge and science Adbalkareem Abdallfadeel faculty of engineering student.
Dr. Musaddag Gareeballah, Dean of students and the supervisor of this activity consisted that this league aims to continue extra-curricular activities and bringing out the students' talents in football.
The program started with standing in memory of martyrs souls. Then the national anthem played by the military band from artillery in Atbara headed by inspector Salah Eldeen Mohammed Mutwakil.
The first match was between faculties of Management & Economics Sciences against faculty of Medicine ended with 6l1 for medicine students. The competition was distributed by a draw for two groups:
The first group includes:
Faculty of Medicine & Faculty of Economics & Management Sciences.
Faculty of Sciences & Faculty of Computer Sciences & Technology.
The second group includes:
Faculty of Engineering & Vocational Training Center.
Faculty of Medical Laboratories & Faculty of Health Sciences.
Deans of colleges, Mr. Bushra Elshaikh Abdallah Elbadri representing Elshaikh Abdallah Elbadri, the Founder of the University, Mr. Sharaf Eldeen Elshaikh Elbadri and number of honorable guests honored the league.