Uncategorized
OM ELSARH HIGH SECONDARY CO-EDUCATIONAL SCHOOL VISITS EAEU.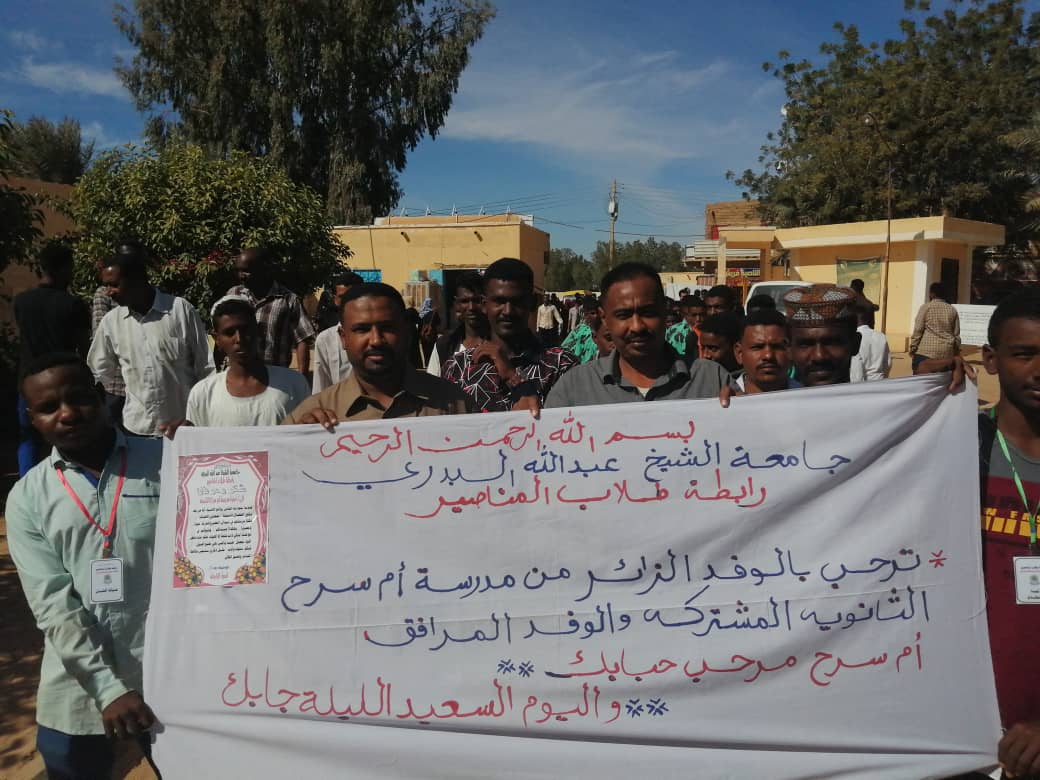 The scientific convoy of Om Elsarh high secondary co-educational school students has arrived EAEU in a familiarization visit. They initially visited ALSHAIKH ABDALLAH ELBADRI, the university founder and the chairman of board of trustees. He welcomed the delegation and expressed his love and deep thanks wishing success for students in their academic studies to be qualified for university entrance.
The decent delegation has toured all the university faculties and departments. The students association of Almanaseer at EAEU has an entertainment welcome party to the delegation at faculty of Economics& Management Sciences. The school headmaster spoke on behalf of the delegation. He expressed his deep thanks to the university and the students' association for hospitality and warm welcome. As the spokesperson of Almanaseer students association, thank the university administration and the founder Alshaikh Abdallah Elbadri for what they found of sponsorship.
On behalf of the acting vice-chancellor, the meeting ended with Dr. Mohammed Farah Karamallah, Dean of faculty of information technology speech. He thanked the delegation for their visit, wishing success for the students in the upcoming Sudanese certificate examinations. Mentioning the faculties and departments of the university as a scientific academic environment qualified it to be one of the pioneering universities regionally, nationally and globally. He invites all the students association to encourage high secondary schools visits from their home areas.
Om Alsarh co-education high secondary school located in Albuhaira district, one of Almanaseer centers in Nile River State.